Order Status helps you track orders, review completion rates, and schedule shipments
The Order Status tool access point can be found in the footer right side of Artcobell.com.

Clicking on this link takes you away from the Artcobell website to this login page. Please note that your login is not necessarily the same as the one you use for Artcobell 101 (see "How to Get a Password" here).
What can I do with Order Status?
The opening page of your Order Status Report looks like this:

To see more details of a line item, click on the arrow to the left of that line (1) to expand the line view:

Grouping allows you to filter how you view items. To group items, drag a column (2) to the area above the main heading (3):
Use the selection fields at the top of the page to search for a particular order number, PO number, ship-to, order date, status or invoice number. You must select "Search" (4) when you have selected your criteria to display results (hitting the "Enter" button will not work).

Here's an example of a search by "Ship To" (5) containing the word "North" (6):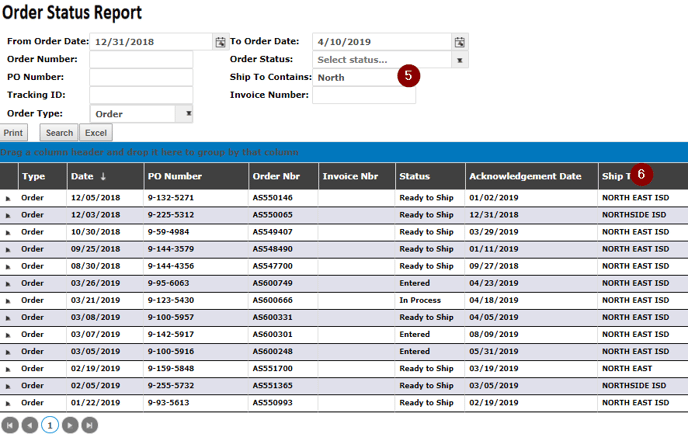 You can export any report to Excel by selecting the Excel (7) button: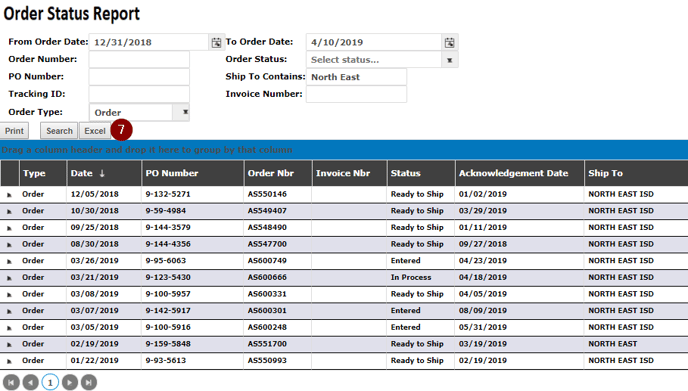 The Print function (8) prints exactly what is on the screen: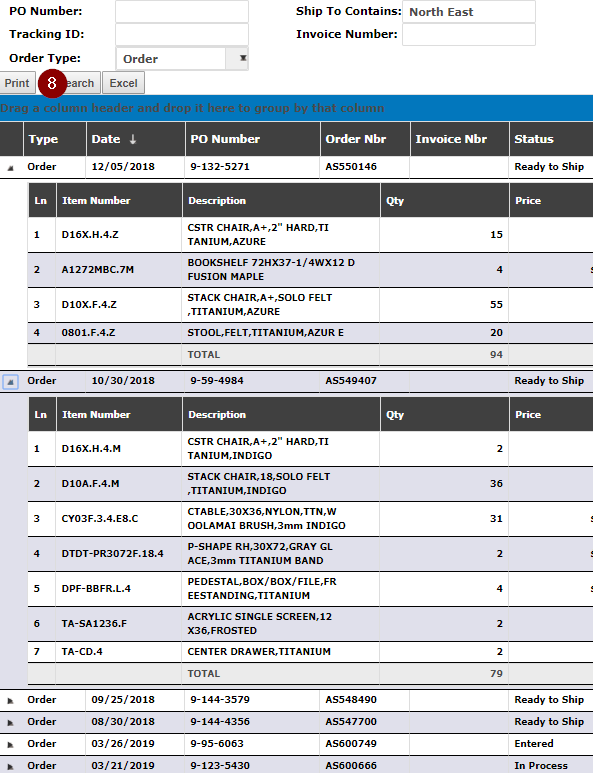 Use the Order Status box (9) to display only those items based on a specific status: Entered, In Process, Ready to Ship.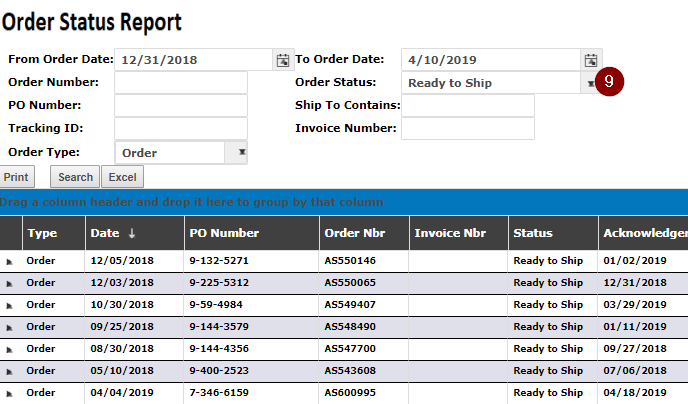 If you have questions about Order Status, contact your Customer Service rep by email: CustomerSupport@artcobell.com.